Herpetological and family trip to the Peloponnese, Greece
4th – 14th of April 2017
Unless specified otherwise, all pictures (c) of Jeroen Speybroeck.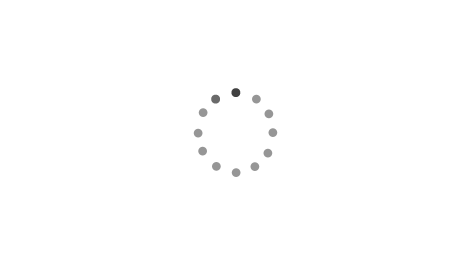 overview of prospected sites
With the arrival of a second child into our family, leaving mom alone to deal with the kids has become harder. No crazy herping for a couple years. My herping buddy Bert Vandebosch also has two kids and has been doing 'family slash herping' trips for some years now. This year I managed to convince my heat-shy girl to do a spring trip to Greece. Time for her to see how agreeable temperatures are and how wild flowers colour the landscape. So we joined Bert and Elfie and their sons Paco and Ben to the Peloponnese. The result was a much enjoyed trip in outstanding company. Wifes and kids got to know each other and got along very well, so the daddies could sneak out more than once to do their herping thing. Bert was hoping to add six species to his lifelist, for me it was a refreshing feeling to be able to herp without the 'pressure' of finding new species in a place I have wanted to visit in spring for as long as I can remember. The only goal I had was seeing an adult Greek salamander.

awaiting luggage in Athens


We arrived at the wonderful Chamaloni Cottages in the southwest of the peninsula after dark in the rain. This was the only rain we had, and Common Toad
Bufo bufo
and Green Toad
Bufotes viridis
were out and about on the roads. But we wanted to start the kids off with a not too short night, so no stops or further exploring on this day. Some huge toads and a baby Turkish Gecko
Hemidactylus turcicus
at our accommodation and then we were all off to bed.
The next morning we could see the beautiful surroundings of our lodging for the first time. Right in front of our cottage, lizard activity was noted soon – Peloponnese Wall Lizard
Podarcis peloponnesiacus
and Balkan Green Lizard
Lacerta trilineata
. Flipping a few stones delivered the first Limbless Skink
Ophiomorus punctatissimus
. It also did not take long before the first Glass Lizard
Pseudopus apodus
was caught.

mating Peloponnese Wall Lizard Podarcis peloponnesiacus



acting as if nothing happened


A beach visit produced a baby Balkan Whip Snake
Hierophis gemonensis
, Balkan Terrapin
Mauremys rivulata
and Greek Algyroides
Algyroides moreoticus
.

beach boys



young Speybroeck with young Balkan Whip Snake Hierophis gemonensis



at the end of day 1


You might think that someone who does a few thousand Fire Salamander
Salamandra salamandra
sightings a year would not be down for mandering on holiday, but you would be very wrong. The forecast did not promise any more rain, so the night after a rainy night was our best shot. Luckily, Benny Trapp was in the neighbourhood and told us about a site not too far from Kalamata. We met with him on site, where he had kept two salamanders from the (rainy) night before for us to see. But of course we wanted to find our own mander. So we surveyed the banks of a mountain brook at about 8°C. In and outside a concrete watertank plenty of Greek Stream Frog
Rana graeca
. A lot of salamander larvae of different sizes as well, but without rain and fairly low temperatures, no salamander madness. About to leave the place, however, I got lucky and spotted a very large female, definitely much larger than any
terrestris
I have ever seen. So my main target for the trip (as I had never seen an adult salamander in Greece before) was achieved.

large female Fire Salamander Salamandra salamandra



a subadult that Benny found the night before


The next morning we all went to a pretty waterfall nearby. Not much to see herpwise (just the regular lizards and some tadpoles), but fun in any case.

waterfall fun near Pylos


Then we moved on to the famous beach to look for African Chameleon
Chamaeleo africanus
. A nearby stream allowed the kids to do some terrapin spotting – European Pond Terrapin
Emys orbicularis
and Balkan Terrapin. Also plenty of Marsh Frogs
Pelophylax ridibundus
.

terrapin heaven (spot the Balkan Terrapin Mauremys rivulata!)


After a fairly short search, Bert managed to spot two chameleon youngsters. Only five percent of the population gets through winter, so spotting a larger one in April is tough, especially given how the site is poorly managed since the protection program stopped.
Next was a nice uphill hike to a castle ruin with a few snakes getting away.

young knights during castle siege



boy on castle



great to be able to enjoy this magnificent view once more…


Back home, Bert and I traced a couple of Common Tree Frogs
Hyla arborea
in nearby water tanks and spotted a couple of tens of Turkish Geckoes, but forgot to take cameras and phones, so no photo.
The next morning, I wanted to revisit an olive grove near a cliff with a few artificial caves. These used to be a good spot to get close to fat dormouse, but only some bats this time. We had found Peloponnese Slow Worm
Anguis cephallonica
in the olive grove before, so as this was one of the six new species Bert was hoping to see, we hung around for a while. No slow worm, but a few Hermann's Tortoises and a sweet Leopard Snake
Zamenis situla
.

a perfect grove



Bas and Hermann – Hermann's Tortoise Testudo hermanni



situla admiration



Leopard Snake Zamenis situla



and after 37 times 'Can I hold it, daddy? Can I? Can I? Please, can I hold it?'…


The following day, we went to the Polylimnio waterfalls. Beautiful spot and an excellent place to spot Greek Rock Lizard
Hellenolacerta graeca
.

everyone (but me) at Polylimnio



Greek Rock Lizard Hellenolacerta graeca



Greek Rock Lizard Hellenolacerta graeca



daddy selfie


Back at the house, Bert managed to catch an Eastern Montpellier Snake
Malpolon insignitus
he had already spotted in the morning.

Mr Malpolon and his catch



boy meets Malpie



Eastern Montpellier Snake Malpolon insignitus



Eastern Montpellier Snake Malpolon insignitus



girl meets doggie


Bert and I took the boys out after dark and found some regular species.

frogging is fun!


The next morning, Bert and I took the boys to Benny's favourite viper spot, but (as in 2006) no vipers for us. The trip's first Snake-eyed Skink
Ablepharus kitaibelii
and Marginated Tortoises
Testudo marginata
were of course appreciated.

emerging Marginated Tortoise Testudo marginata



the waiting game - chapter n° 156: the tortoise


Back to get the girls and then a lovely time at our very own pocket beach.

boys just wanna have fun



at the end of yet another eventful day


The next morning we decided to do a little hike starting from our accommodation. Only a few steps out of the door and another Leopard Snake crawled in front of me.

Leopard Snake Zamenis situla



Leopard Snake Zamenis situla



hiking makes baby sleepy


The rest of the hike produced a few adult Balkan Whip Snakes, Worm Snake
Xerotyphlops vermicularis
and a highly appreciated juvenile Nose-horned Viper
Vipera ammodytes
.

Balkan Whip Snake Hierophis gemonensis



go!



as flipped – Worm Snake Xerotyphlops vermicularis



spaghetti wrangling



precious gem – juvenile Nose-horned Viper Vipera ammodytes



same



same



habitat



young Balkan Green Lizard Lacerta trilineata


Back at the cottage, some further 'garden herping' produced a couple of tortoises.

get into the grove



wild chicken chase


Another day, another small beach, with nothing special.

Greek Algyroides Algyroides moreoticus


Back at the cottage, a bit of late afternoon herping had me grabbing a Nose-horned Viper in shed and a sizeable Grass Snake
Natrix natrix
. Bert added a juvenile Grass Snake to the findings.

Nose-horned Viper Vipera ammodytes



habitat



man with viper



Bert with chunky smeller – Grass Snake Natrix natrix


The next day, a bit warm already when we hit Koroni castle. Bert spotted a Dahl's Whip Snake
Platyceps najadum
, but unfortunately no such beauty was caught. Great views across the bay towards snowy mountain tops above the sea.

view across Kalamata bay from Koroni castle



Elfie and Ben snowspotting



the mighty Taygetos in the distance



Peloponnese Wall Lizard Podarcis peloponnesiacus



Greek Algyroides Algyroides moreoticus



hiking again, sleepy again


Bert and I decided to do a somewhat naive Cat Snake
Telescopus fallax
search. First to a little church hinted by Benny. No idea if we were at the wrong church, but the one we found was definitely not snake material, so we decided to hike up to the castle ruin where we had been a couple of days earlier. No snake and even hardly a gecko to be found, but (apart from the ones on the road during that first rainy night) our only Green Toad on top of the hill with no fresh water to be seen.

Green Toad Bufotes viridis


Back down at the chameleon beach, we checked a building that produced Kotschy's Gecko
Mediodactylus kotschyi
before, but only Turkish Gecko this time. Strange… Soon, we were exploring the dune area and found some chameleons.

African Chameleon Chamaeleo africanus



African Chameleon Chamaeleo africanus



same



same


At a small ruin, finally three Kotschy's Geckoes. Weird to find so few.

Kotschy's Gecko Mediodactylus kotschyi at last


We decided to do the relatively long drive to the Taygetos foothills and visit a boa and a slow worm site. Maybe a bit of a gamble, but only minutes after getting out of the car, I flipped six baby Sand Boas
Eryx jaculus
together under the same stone. Great!

this guy seems happy…



best flip of my life – six Sand Boa Eryx jaculus babies under a single stone



Sand Boa Eryx jaculus



Sand Boa Eryx jaculus



flip till you drop


A curvy drive uphill to a small monastery with lots of Greek Rock Lizard fairly quickly produced two Peloponnese Slow Worms, so the long drive payed off for both the targeted species. Bit strange that we didn't find slow worms elsewhere.

higher up in the Taygetos Mountains



Peloponnese Slow Worm Anguis cephallonica


With these additions, our overall herping success turned out fairly decent. No additional species were found after this. We did not really try hard for Dice Snake, but a Four-lined Snake would have been nice. You can't have it all with only two herping daddies.

the sight which causes tons of 'again no quatuorlineata!' cursing – Glass Lizard Pseudopus apodus



Greek Algyroides Algyroides moreoticus



mating European Pond Terrapins Emys orbicularis



off to see the world



fun with lemon



my best herping buddy



the girls



fashionable beach baby



game over


Species list
Fairly early in the year, but given the limited crew (2) and search time (perhaps less than 25% of that on genuine herping trips), we were very happy. Snake finds may be more frequent a week or two later, but eight species is not bad. For years, I had been longing to visit this area in spring, and I enjoyed every minute of it.
1. Fire Salamander
Salamandra salamandra
2. Common Toad
Bufo bufo
3. Green Toad
Bufotes viridis
4. Common Tree Frog
Hyla arborea
5. Greek Stream Frog
Rana graeca
6. Marsh Frog
Pelophylax ridibundus
7. Hermann's Tortoise
Testudo hermanni
8. Marginated Tortoise
Testudo marginata
9. Balkan Terrapin
Mauremys rivulata
10. European Pond Terrapin
Emys orbicularis
11. African Chameleon
Chamaeleo africanus
12. Turkish Gecko
Hemidactylus turcicus
13. Kotschy's Gecko
Mediodactylus kotschyi
– surprisingly scarce
14. Greek Algyroides
Algyroides moreoticus
15. Balkan Green Lizard
Lacerta trilineata
16. Greek Rock Lizard
Hellenolacerta graeca
17. Peloponnese Wall Lizard
Podarcis peloponnesiacus
18. Snake-eyed Skink
Ablepharus kitaibelii
19. Limbless Skink
Ophiomorus punctatissimus
– not too many, only at 2 or 3 sites
20. Glass Lizard
Pseudopus apodus
– abundant as always
21. Peloponnese Slow Worm
Anguis cephallonica
– 2 at a single site only
22. Worm Snake
Xerotyphlops vermicularis
– only about 5
23. Sand Boa
Eryx jaculus
– 6 babies
24. Balkan Whip Snake
Hierophis gemonensis
– only 3-5 caught
25. Dahl's Whip Snake
Platyceps najadum
– 1
26. Leopard Snake
Zamenis situla
– 2
27. Grass Snake
Natrix natrix
– 2
28. Eastern Montpellier Snake
Malpolon monspessulanus
– only 1 caught
29. Nose-horned Viper
Vipera ammodytes
– 2 caught, one probable escape